LBM Advantage offices are located in key markets, and our staff are experts on local building codes, regional products and material preferences, logistics and competition.
Click a color-coded region for contact info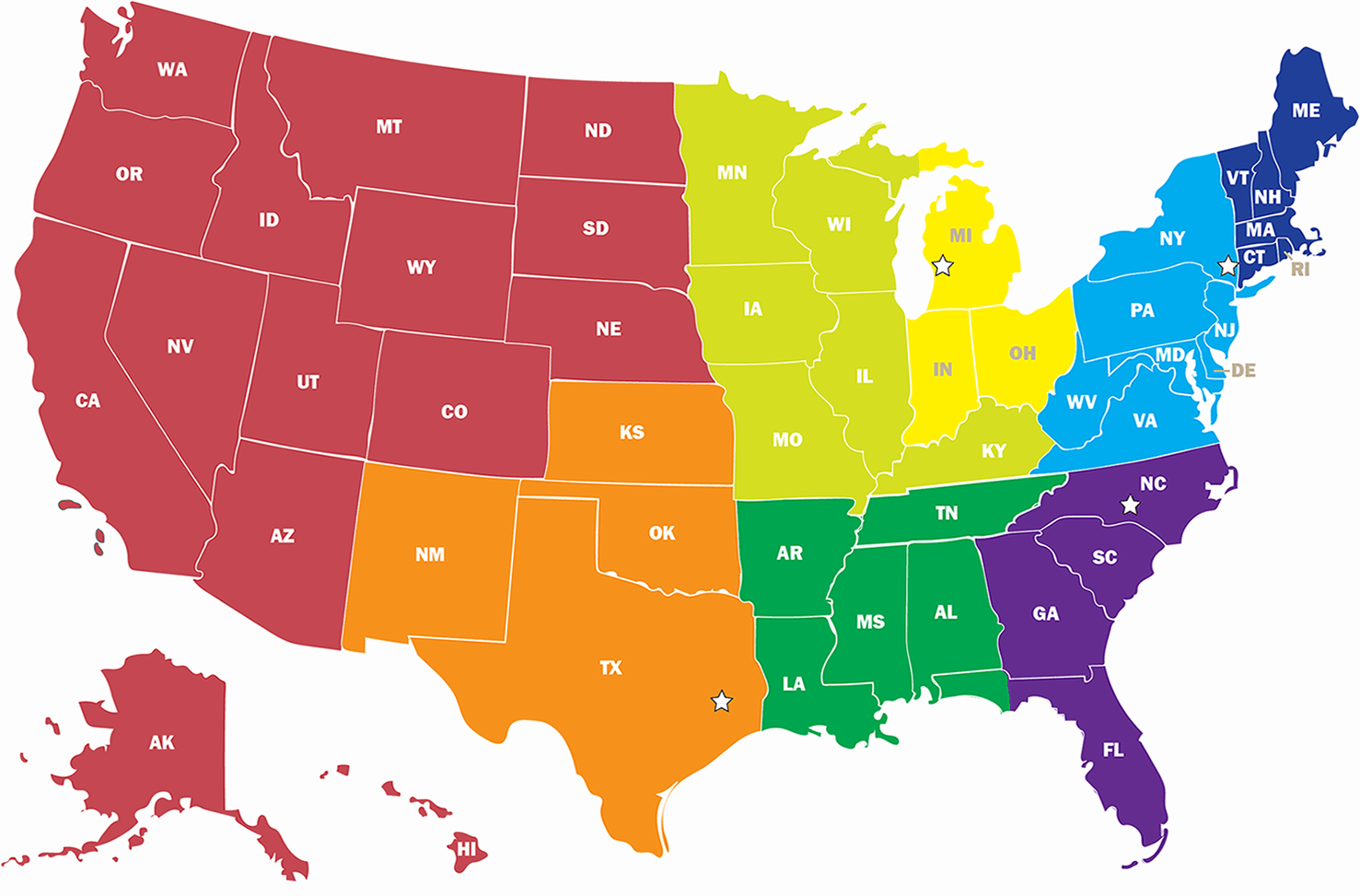 Northeast Region - Zone 1
Northeast Region - Zone 2
Southeast Region - Zone 6
Southwest Region - Zone 7
The Member Development team is responsible for growing existing members' cost of goods with the co-op while recruiting new shareholder companies. They are the liaison between the field and corporate headquarters for communicating mill and vendor program information, promotions, back office processes and value-add benefits.
Member sales managers travel to member locations regularly, host pool group meetings to drive regional volume, and bring the transparency of Advantage programs and processes to the field, among other services.
They strive to maintain a broad knowledge of forest products and building products supplier programs, review individual member purchases and identify areas for potential savings and vendor conversion. The team also supports the mill and manufacturer community by introducing new products to our shareholders on their behalf.